Disposable hemodialysis care kit
1.Product Description:
*The product includes Drape, Band-aid, Iodine volts cotton swabs,Tray,cotton rolls, Glue strip and Latex gloves.
*Disposable use, EO gas sterilization.
*Use for dialysis.
*The product is convenient, safe and effective.
*Professional medical product manufacturer.
Product Composition :
| | |
| --- | --- |
| Product Name | Disposable Dialysis Care Kit |
| Item No | DTX |
| Packing details | I set with tray in plastic paper bag, 100bags/ ctn |
| Application | Hospital, Clinic etc |
| Certification | CE, ISO 13485 |
| Material | PE, Cotton,Novwoven |
| Ethylene Oxide Sterilization | Ethylene Oxide Sterilization |
| MOQ | 100 bags |
| Production Capacity | 200,000bags/month |
| Feature | Disposable/ Singe use only |
Specification:
Dialysis care kit
DTX
Drape
35*45cm
1pcs
Latex Examine glove
M
1pair
Examine glove, single pack
M
1pair
Non woven strip,
2*15cm
8pcs
Contton rolls
1.8*3.1cm
2pcs
Band Aid
1.9*7.2cm
2pcs
Iodine volts swabs
8cm/10pcs
1bag
Single tray
14cm×19cm
1pcs
2. Packing Details and we can also pack the product according to specific order.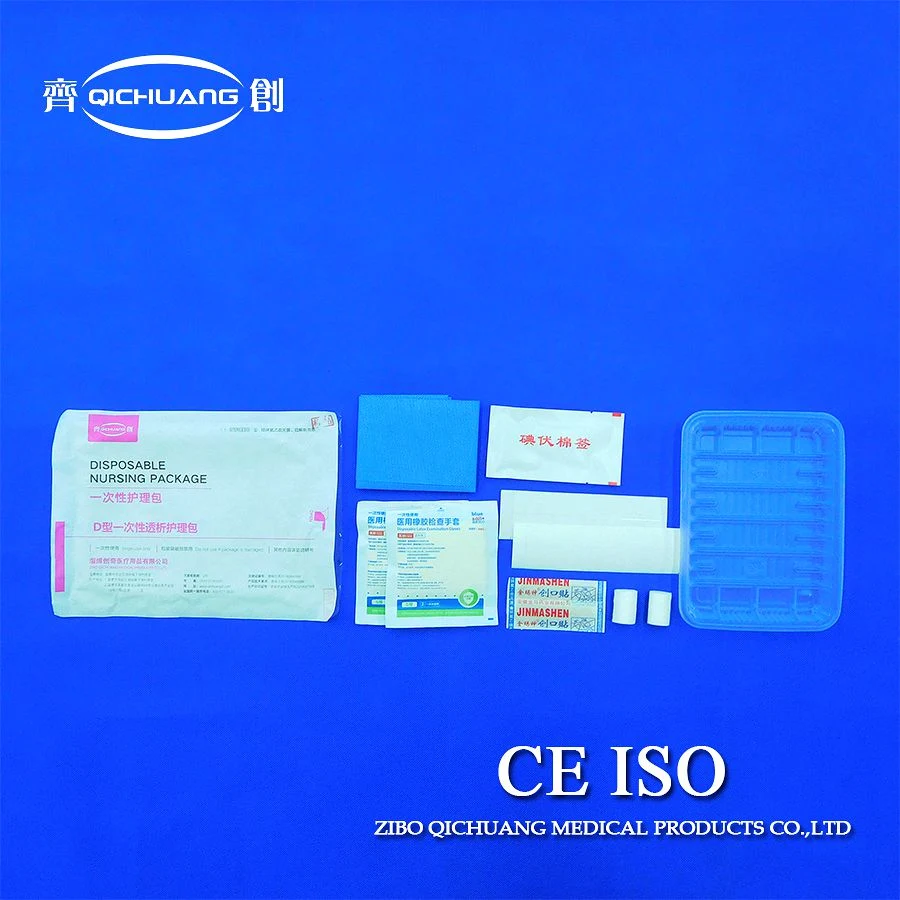 3. Company Highlights

Zibo Qichuang Medical Products Co.,Ltd is an innovative company which is established in 2012. Oichuang is committed to developing and prodcing disposable medical products. We have a 100,000 grade purification workshop with an area of 10,000 m2, also equipped with a 1000 m2 professional sterile laboratory. We can provide kinds of competitive and high quality disposable medical products with the help of fully automatic production line and qualified raw materials and skilled workers.
Since the foundation,we have been strictly carrying out national standards to make sure products quality. Now, we serve hospitals of all levels and provide safe and effective daily work necessities for healthcare. We have become a professional medical products manufacturer enjoying high reputation both here and aboard. In our culture, customer is always first and our goal is to satisfy our domestic and foreign customers. We look forward to a cooperation with you.
4. Company Main Products
1.
Disposable Care Kit
PICC puncture care kit
Infusion care kit
IV start Kit
Blood collection kit
Dressing change kit
Dialysis care kit
Suture remove kit
Skin Prep kit
Oral care kit
2.
Catheter Fixation Device
Needle Fixation Device
PICC/CVC Catheter Fixation Device
Urethral Catheter Fixation Device
Nasogastric Tube Fixation Device
Endotracheal-Tube Fixation Device
3.
Medical Dressing
Transparent Dressing
Transparent Wound Dressing
Adhesive Wound Dressing
Surgical Film
4.
Maternal And baby Series
Belly Band
Baby Umbilical Paste
5.
Other Series
Surgical Tape
Infusion Paste
Tourniquet
we can provide OEM services and the products above can be customized according to your requirements.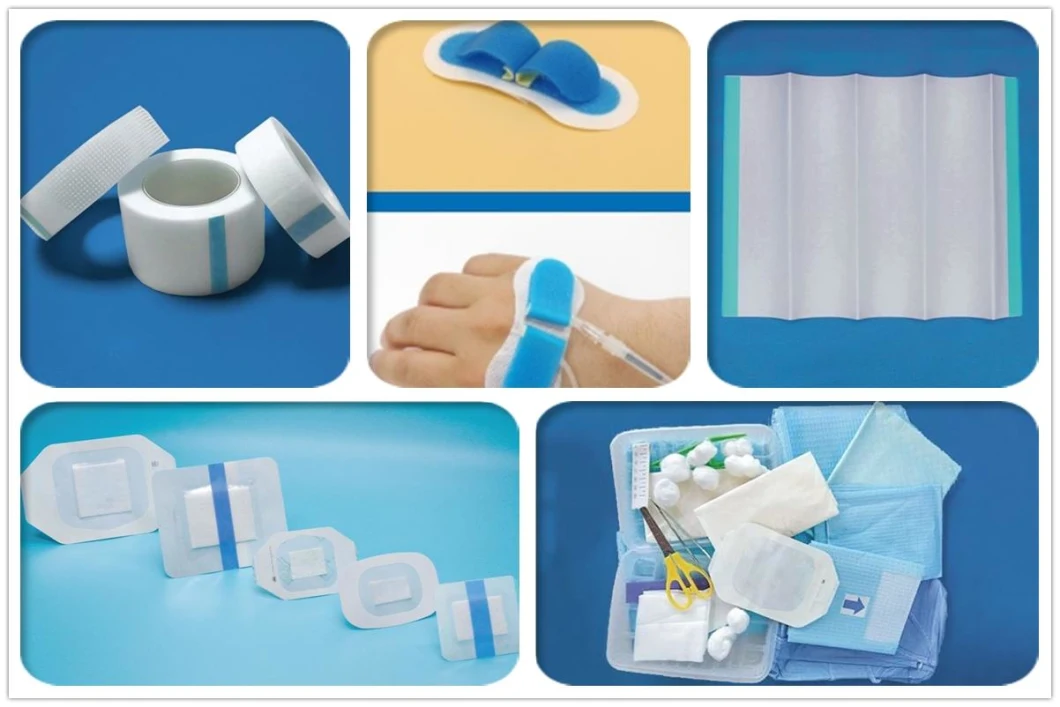 5. Production Environment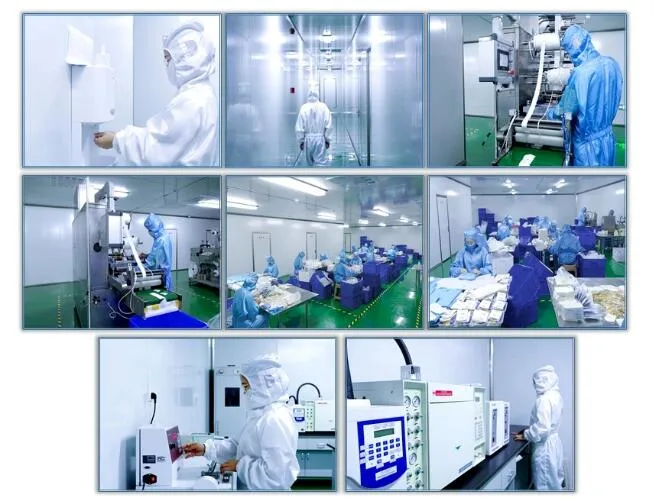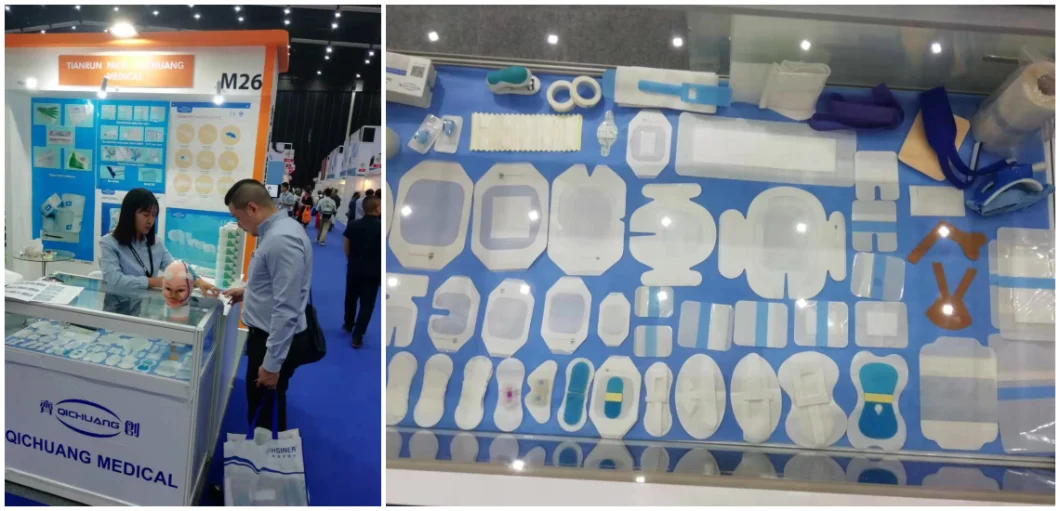 6. Company Certification: ISO13485,CE and FDA.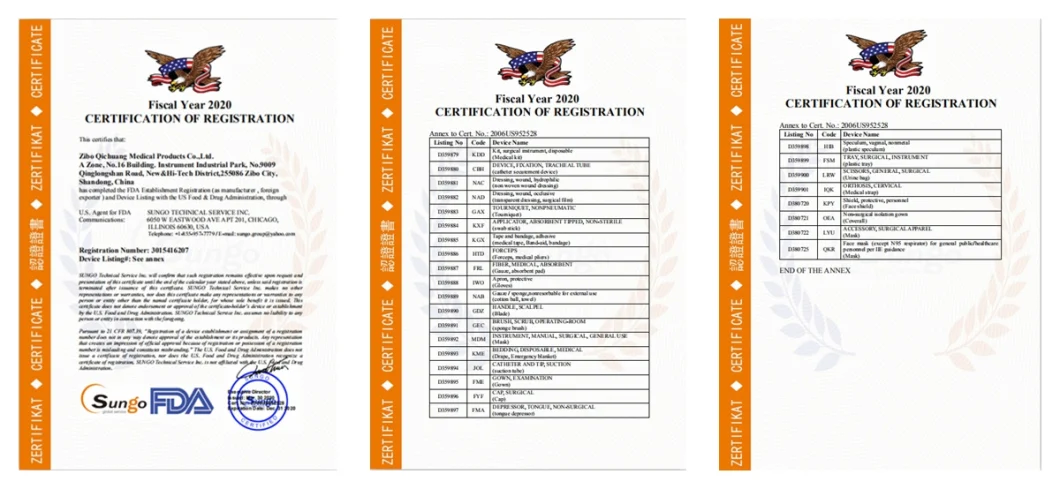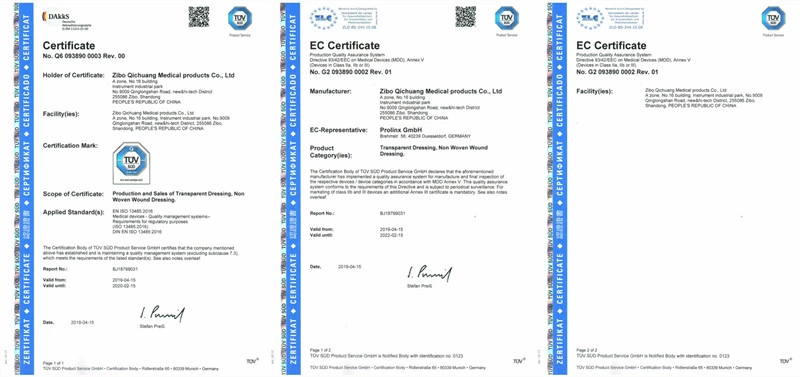 If you have any question, just feel free to contact me.