Diesel Injector Tester Common Rail Test Tool EPS218 Diesel Fuel Injector Tester
diesel injector tester common rail Test Tool S80h Bench Common Rail Tester
Specifications:
Injector removal tool
1. High quality, Durable, Best Price, Fast Delivery
2. Warranty: 6 months
3. CE and ISO9001 certification
4. Low total cost
diesel injector tester common rail china Maintenance & Usage
1. Before using diesel parts, please carefully wash them in clean petrol or diesel.
2. Injector parts and tools can't be naked without packaging in air for a long time.
3. After packaging removed and don't use in following days, please put some oil on nozzle to avoid rusting.
Our factory is specialist in diesel parts, such as head rotor, plunger, d.valve, nozzles etc for Toyota, Nissan, Isuzu, Mitsubishi,Scan, Man,Merderz,Iveco etc.
Also head rotor for DPA, DPS,DP200.
PASSED ISO 9001:2008 CERTIFICATION.
China Lutong Main Products
Head rotor: VE,DPA,DPS,DP200 head rotors for Toyota, Nissan, Mitsubishi, Cummins,Kiv,etc
Common Rail Nozzle: Bosch Denso Delphi Series Injector Nozzle
Control Valve:Delphi 621C & 622B, Bosch Control Valve, Valve Cap334,Denso Control Calve Plate,EUP/EUI valve
Common-rail Injector: Delphi Bosch Denso Euro 3 Injector Assembly
Common Rail Tools: Diesel Injector Tester, Fuel Pressure Gauge S60H, Assemble and Disassemble Tools,
Euro 2 Nozzle: S/P/SD/PD/SN/PN Type Nozzle, Yanmar Nozzle, Kamaz Nozzle
Plunger: A/AD/P/PS7100/PS8500/PW2000/BQ/EP9/MW type Plunger
Delivery Valve: A/P/Constant Pressure Delivery Valve
Reference parts: supply pumps,feed pumps,repair kits, cam disk,blade,shaft driver also avaiable.
it is nicole from china lutong parts plant
welcome to contact me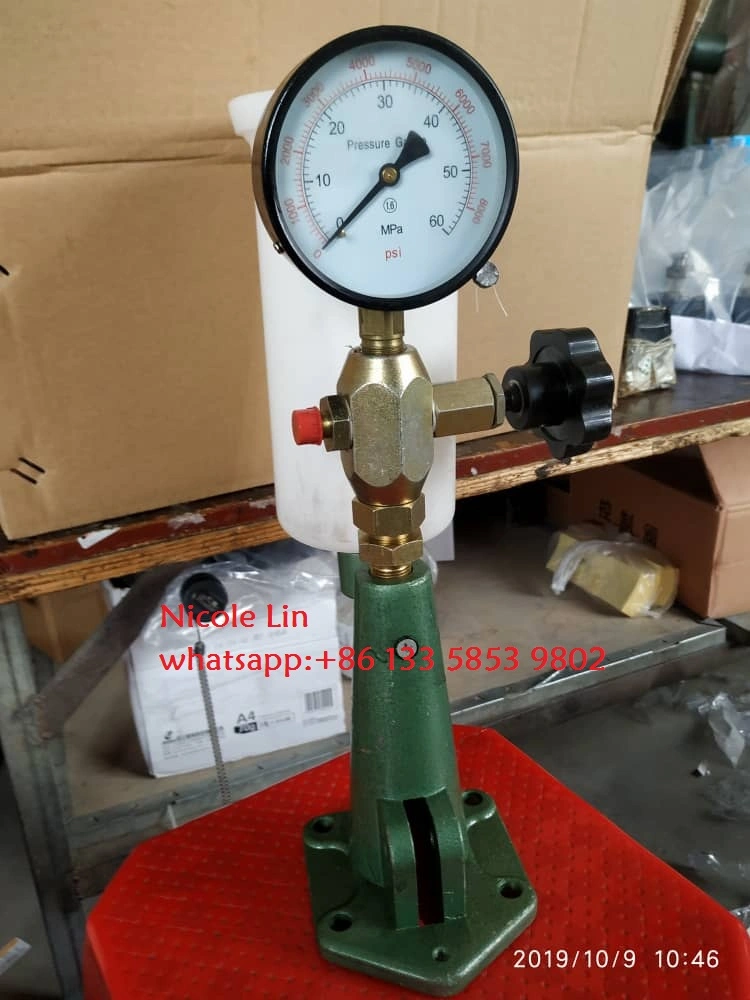 Product Description:
NTS815A Common Rail Injector Pump Test Bench Diesel Fuel Injection Pump Test Bench
This NTS815A mainly test for common rail pump and injector, and diesel fuel injection pump(Mechanical Pumps)
1.Motor power:7.5KW, 11KW, 15KW, 18.5KW, 22KW
2.Industrial PC with touch screen
3.Compressor cooling
4.Oil tank(including heating,refrigeration,liquid level detection,temperature detection)
5.Diesel tank(including heating,refrigeration,liquid level detection,temperature detection)
6.Flow meter(German ZDM) detecting the fuel injection flow rate
7.Flow meter(German ZDM) detection of common rail pump
8.Flow meter(German KRACHT) to detect oil flow
9.Flow meter(German KRACHT) detection of diesel oil return flow
10.2sets of B-OSCH common rail +DRV
11.Oil tank temperature sensor
12.Diesel fuel tank temperature sensor
13.Diesel supply temperature sensor
14.Diesel return temperature sensor
15.Oil pressure sensor
16.Diesel supply pressure sensor
17.Diesel return pressure sensor
18.Diesel pump internal pressure sensor
19.Oil pressure closed loop control module
20.The device is convenient to move and position the roller
21. Adjustable cylinders numbers: 12
22. RPM:0-4000
23. Support RPM Pre-set.
24. Temperature control system.
25. Positive Pressure System.
26. Negative Pressure System.
27. Air Supply
28. DC Power supply.
29. Internal Pressure of VE Pump
30. Oil return of VE Pump
31. Travel of Tooth Bar (Optional)
32. Oil Lubricate. (Optional)
33. Capability with Pump Type: All in-line and Rotary Pump .

Characteristic
| | |
| --- | --- |
| Large graduated cylinder (ml) | 150 |
| Flower meter | LZB-10 |
| DC power supply | 12V / 24V |
| High pressure of feeding test oil | >4Mpa |
| Low pressure of feeding test oil | >0.4Mpa |
| Weight of testing bench (kg ) | 800kg |